Submitter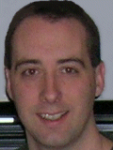 Chris Haslego
View other files from this member
File Information
Submitted: Dec 08 2010 10:00 AM
Last Updated: Dec 08 2010 10:08 AM
File Size: 59.5KB
Views: 29593
Downloads: 10,680
Download Financial Calculation Spreadsheet





8 Votes

11

Calculating the overall economics of a chemical process can be a bit intimidating, especially if you've never done it before.

You may wonder where to start, how accurate is your information? Whether you're compiling quotations for all of the equipment or just performing a budget study, this spreadsheet can be big help. During detailed studies, the values in the spreadsheet can be modified to gain accuracy, while during budget studies, the default values can help you determine which flowsheet is most economical . What is important to remember is that all of the optimization cases should be compared equally. Meaning that a consistent financial model is used to analyze each one.

To help do this, I've constructed a financial analysis spreadsheet. It's completely editable so that you can change any of the values inside the spreadsheet. For example you may like to use different value for your utlities than those that are included.

You can input your capital equipment and the installed cost of each piece of equipment. At times when you may be unsure of what values to use for you analysis, I've recommend default values. Again, the real issue is that you should use the same values for all of the cases that you're evaluating.

The spreadsheet will take all aspects of your process into account. Discounted cash flows, interests rates, labor costs, operators per piece of equipment, it's all included. Once you completed the data entry, you'll be given a summary page. The object function used the called Net Present Value (NPV).
Disclaimer: All software provided "As-Is" with no warranty, expressed or implied, available. See our
Terms of Use
for more information.
user(s) are online (in the past 15 minutes)
members, guests, anonymous users
Financial Calculation Spreadsheet