Submitter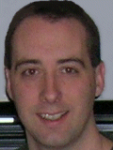 Chris Haslego
View other files from this member
File Information
Submitted: Dec 28 2010 01:20 PM
Last Updated: Dec 28 2010 01:20 PM
File Size: 239KB
Views: 9550
Downloads: 178
Download Boiling Point Elevation Calculator






2

This spreadsheet tool will allow the users to program in calculations needing the boiling point elevations of the most common fluids used in industrial evaporation.  Quickly provides the boiling point elevations from the popular chart appearing in Perry's Chemical Engineers' Handbook. The spreadsheet uses a detailed algorithm to "read" the chart on the fly with the solids concentration and the solution temperature. Compounds included are: NaOH, CaCl
2
, NaCl, KOH, KCl, MgCl
2
, H
2
SO
4
, Glycerol, Kraft Liquor, Citric Acid, Sucrose, NaNO
3
, (NH
4
)
2
SO
4
, K
2
CO
3
, Ca(NO
3
)
2
, HNO
3
, LiNO
3
, and LiCl. You can insert worksheets and build onto this workbook or extract the calculator for use in existing calculation to avoid looking up the BPE's. Spreadsheet includes both English and Metric units of measure.
This file requires a subscription to our ChE Plus premium content package. Access this and all of the premium content files shown for a one time fee of $34.99 USD.
Buy Now
Disclaimer: All software provided "As-Is" with no warranty, expressed or implied, available. See our
Terms of Use
for more information.
user(s) are online (in the past 15 minutes)
members, guests, anonymous users
Boiling Point Elevation Calculator