SLOW DOWN THAT PUMP
Consider the cooling loop below: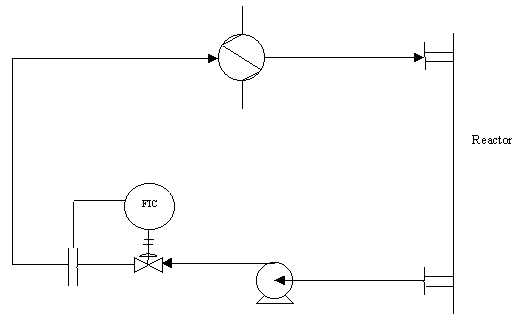 Currently, the loop is operating according to the pump performance curves below: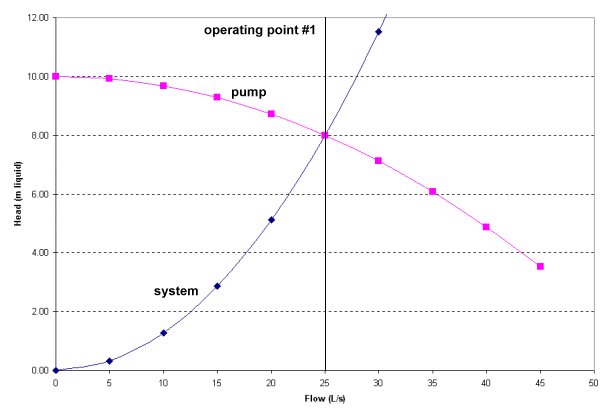 Often times, capacity changes will require that the cooling loop flow be increased or decreased. Traditionally, single speed pumps would require that the system curve be altered to change the flow. For example, if the loop flow is to be decreased to 10 L/s, the FIC valve must offer more resistance to change the system curve as seen below: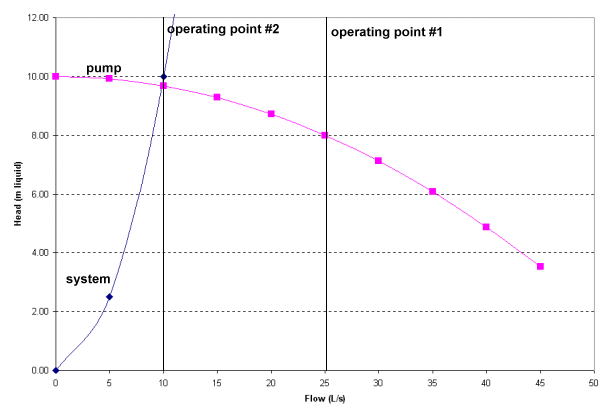 Let's think for a moment. We are now requiring less work from the pump, but the pump is using the same amount of power. This is where variable speed pumps come into play. Rather than increasing the loop resistance, the pump speed is just decreased. In the past, the additional costs associated with variable speed pumps made them less attractive. Now that they have become more affordable, the energy savings and maintenance cost reduction with a variable speed pump can actually make them less expensive over the life of the pump. With a variable speed pump, the pump curve, rather than the system curve is altered to obtain the necessary flow.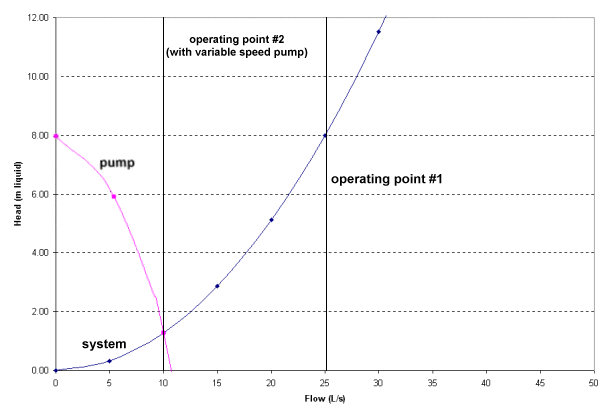 While variable speed pumps are not necessary for all applications, it can be very beneficial in many applications. Give your valves and your pumps a break, don't make them do work that isn't necessary.
References:
Turley, Roger S., "Variable Speed Pumping Benefits", Chemical Processing, December 1998, p. 27-30.