Chemical and Process Engineering Resources

0
Mail List Subscribers: Join Our Community
Dec 30 2010 11:20 PM | Chris Haslego in
Articles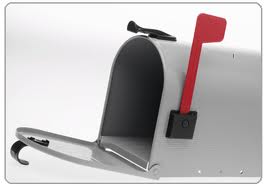 I'd like to welcome our mail list subscribers to our improved community. For years, visitors to the site had a chance to quickly fill out a brief form at the bottom of every page on the site to let us know that they wanted to be updated when new content was added.
This legacy mailing list numbered over 25,000 people! In a blog posting, I'll further explain the changes taking place at the site, but for now, let's explain what this means for you.
First, if you were already a member of the forums section of our site, you don't need to take any further action (some of you were on the mailing list and participated in the forums).
If you've never participated in our forums, we need you to create a password to finalize your new account. The process is pretty easy.
Getting a Password
Start by going to the Community lost password screen.
Just
CLICK HERE
to go to the Community Lost Password screen:
You cannot enter your information by clicking the images. They're just to show you how the screens look. Right click on the words "CLICK HERE" above to open a new window.
Enter the email address that you used when you signed up for our mailing list in the second box and submit. Next, you'll see a message that an email has been sent to your address:

Now, check your email. Usually instantly, you'll see an email from Cheresources with further instructions. A link is included for you to click on:
This link will take you to a page where you can enter your new password:

If you do NOT receive this email, please forward a note with your email address to us at support[then the "at" symbol]cheresources.com and we'll be happy to investigate. Be sure that the email didn't get caught in any spam filters too.
After setting your password, you'll be forwarded to the log in page. Use your email address and your new password to log in.
As a new member of our Community section, I recommend reviewing some of the
Community Blog Entries
to help you become familiar with how our system works.
Click on "My Settings" up in the upper right part of the screen to update any of your information that you'd like. We encourage uploading profile photos (only other members can see them), but share as much or as little as you're comfortable with.
Now, you're all set. You'll be kept up to date regarding new information on the site! And, you now have an account to participate in the forums, blogs, status updates, downloads, and more.
Keep checking the Community Blog for further updates coming soon.
If you're no longer interested in Cheresources.com (and we would hate to hear that), then no action is needed. You'll see 2-3 emails for us reminding everyone about this transition. Then, later, we'll go through our database and purge the accounts that do not contain passwords so your account will be deleted at that time
We're excited about the new changes coming at Cheresources.com! We wish everyone a Happy New Year in 2011.