Chemical and Process Engineering Resources

Physical Properties on the Internet
Jun 16 2011 09:50 PM | Chris Haslego
in Physical Properties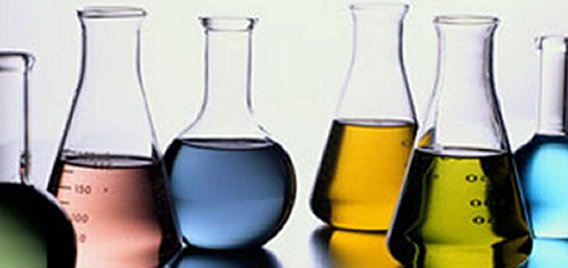 Finding physical properties on the internet can lead to an interesting journey. Here, we've compiled a list of some of the best sites that we've found over the years.
Thermodynamic and Transport Properties of Water and Steam

Dr. Bernhard Spang presents an article on the properties of water and steam. Complete with Adobe Acrobat file and MS Excel Add-In.
Sugar Engineer's Library - Material Properties

Contains properties such as boiling point elevations (for evaporation design), density data for materials such as cane, bagasse, juice, syrup, etc., enthalpy of factory sugar solutions, viscosity of cane factory products, supersaturation coefficients, and steam tables.
Physical Property Spreadsheet

Available right here at the Resource Page. This handy little spreadsheet contains some of the more common properties for many compounds.
ChemFinder

While you won't find a ton of great physical properties, you will find just about every synonym possible for your compound as well as a chemical structure, which can be very helpful.
Quest Consultants

Calculation properties for mixtures with the Peng-Robinson EOS. Databank numbers 294 compounds.
Prode Properties

From Prode, this program is also available for a trial run. The dll powered calculation routine easily integrated with just about any Windows based program, including MS Excel.
NIST Chemistry WebBook

The NIST Webbook is a very popular site for finding physical properties. Some of the properties are a bit obscure, which is not necessarily bad news if those are the properties that you're looking for!
Property Estimation for Organic Compounds

Just as the name implies, this Java powered website will help you estimate properties that you may not be able to find else...certainly worth a look.
Thermodynamics Research Lab

This site tons links to many more potential sources of physical properties on the web. If you're having a hard time finding what you're looking for, you may want to dig around here.
Physical Properties Add-In for MS Excel

This handy little add-in for MS Excel contains a sizable database of compounds and even let you paste physical property functions into your spreadsheets.
Henry's Law Constants

There may be nothing more difficult to find on the internet than Henry's Law Constants. You may not have to look any farther than this site.
Inorganic Chemical Properties

Another good place to start looking for those "hard to find" physical properties.
More Physical Properties Sites

Talk about an exhaustive list....this site contains links to what appears to every site with any physical properties available. Again, not a bad choice if you've looked at the more popular sites.
KDBWeb

Pure component properties, temperature dependent properties, Binary VLE Data, polymer solubilities, and solubilities of aqueous electrolyte solutions. Don't forget to bookmark this one!
Physical Properties Articles