Chemical and Process Engineering Resources

Why Become a Chemical Engineer?
May 30 2012 06:50 PM | Chris Haslego
in For Students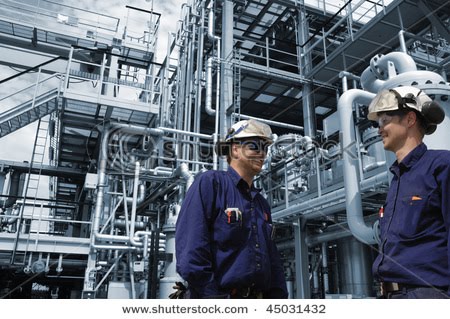 How about a career where the opportunities are endless? Trying not to sound like an advertisement, I'd like to describe some of the more common careers pursued with a Chemical Engineering degree. Firstly, if you're considering studying Chemical Engineering, but you're a little timid because of the horror stories that you hear, you actually may want to think about it some more!
I've actually heard someone say, "How hard can it be?" Really hard, but really rewarding too! True, the material involved in far from easy and some of the concepts take hours (and in some cases years!) to master, but isn't having this degree worth the effort? I think that you'll find that it will be. I guess what I'm saying is, if you're serious about wanting to be a Chemical Engineer, go for it and don't be afraid to fail (as long as you've done your best). If you're not sure what you want to do, take some preliminary courses first and then ask some of the current students what they think so far and compare you're academic merit to theirs.
Now, once you've got the degree, the fun really starts. I suggest taking the Fundamentals of Engineering Exam (FE Exam) shortly before or after graduation. The after 4 or 5 years of industrial work, you can take the Professional Engineering Exam (PE Exam) and become a Certified Professional Engineer. Always a good idea to take these exams, remember, if you don't someone else will and they'll probably get your job! Speaking of jobs, what kind of work can you do with a Chemical Engineering degree?
"I love designing equipment, optimizing processes, and performing financial analyses on these processes."
--DESIGN ENGINEER
"I like to analyze existing processes and suggest changes needed to increase profitability"
--PROCESS ENGINEER
"I really like designing and performing experiments to test theories and check the economic impact of plant changes on a small scale"
--RESEARCH AND DEVELOPMENT ENGINEER
"I'm a people person and I don't like being trapped in one place all of the time"
--FIELD ENGINEER OR TECHNICAL SALES PERSONNEL
"I want to be a physician"
--MEDICAL SCHOOLS REALLY LIKE CHEMICAL ENGINEERS
"I'm out of school, I'm tired of engineering and I never want to do it again"
--YOU GRADUATED WITH ONE OF THE MOST DIFFICULT UNDERGRADUATE DEGREES THAT THERE IS. MAYBE YOU'D RATHER LOOK INTO BECOMING A FORENSIC CHEMIST OR AN ENVIRONMENTAL CONSULTANT. WHATEVER YOU DECIDE TO DO, YOU HAVE A QUALITY EDUCATION THAT NO ONE CAN TAKE FROM YOU.
A Chemical Engineering degree may not be a free ride through life, but it does provide a solid base to start a wide variety of careers and after all, wasn't that you're objective to begin with?
Below you'll find an interview that was completed many years ago (circa 2000) that high schools students have used to help them make their decision regarding chemical engineering.


Archived article in PDF format
This is a legacy article shown in Adobe Acrobat format embedded into the page below. If you cannot see the article below, please download Acrobat Reader.
For Students Articles