Submitter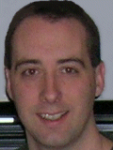 Chris Haslego
View other files from this member
File Information
Submitted: Dec 28 2010 01:28 PM
Last Updated: Dec 28 2010 01:28 PM
File Size: 315KB
Views: 8354
Downloads: 205
Download Flooding Velocity in Vertical Shell and Tube Condenser






2

Calculating the flooding velocity for shell and tube condensers with upflow vapors is crucial to a successful design.  Use the spreadsheet to determine the maximum design velocity and compare it to your actual velocity.  This calculation can handle both square end and angle cut tube ends.  Help sheets available include a liquid density worksheet, vapor density worksheet, surface tension worksheet, liquid viscosity worksheet, and tube data lookup chart.  All equations and units are shown so that you can easily follow the calculation.
This file requires a subscription to our ChE Plus premium content package. Access this and all of the premium content files shown for a one time fee of $34.99 USD.
Buy Now
Disclaimer: All software provided "As-Is" with no warranty, expressed or implied, available. See our
Terms of Use
for more information.
user(s) are online (in the past 15 minutes)
members, guests, anonymous users
Flooding Velocity in Vertical Shell and Tube Condenser