Submitter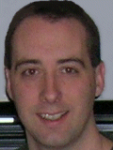 Chris Haslego
View other files from this member
File Information
Submitted: Dec 28 2010 02:22 PM
Last Updated: Dec 28 2010 02:53 PM
File Size: 171.53KB
Views: 5777
Downloads: 138
Download Electric Motor Problems






1

This article presents a basic explanation of electric motor construction and operation along with twelve problems that can be encountered with their use.   Most electric motors in industrial equipment are three phase alternating current induction motors.  Induction is the creation of an electric current across a gap.  Two types of induction motors are commonly used: squirrel-cage and wound-rotor.  The names come from the way they are built.
This file requires a subscription to our ChE Plus premium content package. Access this and all of the premium content files shown for a one time fee of $34.99 USD.
Buy Now
Disclaimer: All software provided "As-Is" with no warranty, expressed or implied, available. See our
Terms of Use
for more information.
user(s) are online (in the past 15 minutes)
members, guests, anonymous users
Electric Motor Problems