Submitter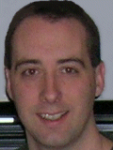 Chris Haslego
View other files from this member
File Information
Submitted: Dec 28 2010 02:22 PM
Last Updated: Dec 28 2010 03:05 PM
File Size: 143.87KB
Views: 6050
Downloads: 153
Download Is Your Wet Scrubbing Tower Working?






3

A wet scrubbing tower is used to clean odors, particles, mists and vapours from a gas stream.  The gas is forced through the tower.   As it moves from inlet to outlet it is washed and cleaned.  The washing is done with suitable chemicals that remove the active components in the gas flow.   The gas is cleaned to environmentally acceptable levels and discharged to atmosphere.
This file requires a subscription to our ChE Plus premium content package. Access this and all of the premium content files shown for a one time fee of $34.99 USD.
Buy Now
Disclaimer: All software provided "As-Is" with no warranty, expressed or implied, available. See our
Terms of Use
for more information.
user(s) are online (in the past 15 minutes)
members, guests, anonymous users
Is Your Wet Scrubbing Tower Working?