Recent Status Updates
Exploring the subtleties of Process Design
LPG Tanker loading
they are 5 now
Hi, I have started my own engineering consultancy in India. Converge Engineering Pvt. Ltd. For more information, please visit www.converge.net.in

Show comments (1)
Desperate for some help!
Chemical and Process Engineering Resources
How Do I Download Files Purchased in the Online Store?
Submitted Chris Haslego , Mar 06 2012 08:19 AM | Last updated Mar 06 2012 08:19 AM
1. After logging into the site, click on your display name in the upper right and click on "Member Support".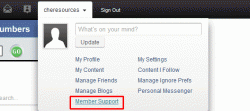 2. From the menu on the right, select "Purchases".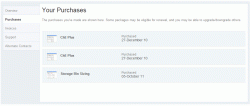 3. On this screen, you'll see all of the files that you purchased and can download. Click on the title of the product that you'd like to download and you'll be shown the product page along with a download link.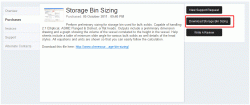 | | |
| --- | --- |
| Background Information: | Once you complete your purchase in the online store, you'll receive a confirmation email with instructions on how to download your files. Alternatively, you can follow this procedure to download your files at any time: |
Forum Quick Links
FAQ Category List