Submitter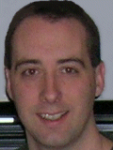 Chris Haslego
View other files from this member
File Information
Submitted: Dec 27 2010 01:28 PM
Last Updated: Dec 28 2010 01:01 PM
File Size: 179KB
Views: 20040
Downloads: 315
Download Activated Carbon Filter Design






21

Utilizing the Freundlich Isotherm correlation, this spreadsheet tool is ideal for designing activated carbon filter beds to be used for gas purification.
This file requires a subscription to our ChE Plus premium content package. Access this and all of the premium content files shown for a one time fee of $34.99 USD.
Buy Now
Disclaimer: All software provided "As-Is" with no warranty, expressed or implied, available. See our
Terms of Use
for more information.
user(s) are online (in the past 15 minutes)
members, guests, anonymous users
Activated Carbon Filter Design