Submitter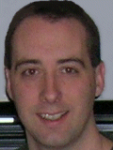 Chris Haslego
View other files from this member
File Information
Submitted: Dec 28 2010 01:23 PM
Last Updated: Dec 28 2010 01:23 PM
File Size: 408.5KB
Views: 11022
Downloads: 238
Download Sieve Tray Tower Hydraulic Design






9

Use this handy spreadsheet to perform hydraulic designs and checks on sieve tray columns.  With minimal inputs, get the estimated tray efficiency, flooding velocity, tower diameter, tray area, and hole areas.  Also get a general design for the trays as well as tower pressure drop information.  Tower specification summary included.  This spreadsheet is nicely illustrated and included the equations for the major calculations.
This file requires a subscription to our ChE Plus premium content package. Access this and all of the premium content files shown for a one time fee of $34.99 USD.
Buy Now
Disclaimer: All software provided "As-Is" with no warranty, expressed or implied, available. See our
Terms of Use
for more information.
user(s) are online (in the past 15 minutes)
members, guests, anonymous users
Sieve Tray Tower Hydraulic Design