Submitter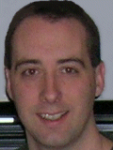 Chris Haslego
View other files from this member
File Information
Submitted: Dec 28 2010 01:37 PM
Last Updated: Dec 28 2010 01:37 PM
File Size: 240.5KB
Views: 6710
Downloads: 177
Download Storage Bin Sizing






2

Perform preliminary sizing for storage bin used for bulk solids.   Capable of handling 2:1 Elliptical, ASME Flanged & Dished, or flat heads.   Outputs include a preliminary dimension drawing and a graph showing the volume of the vessel correlated to the height in the vessel.  Help sheets include a table of minimum slide angle for various bulk solids as well details of the head styles.  All equations and units are shown so that you can easily follow the calculation.
This file requires a subscription to our ChE Plus premium content package. Access this and all of the premium content files shown for a one time fee of $34.99 USD.
Buy Now
Disclaimer: All software provided "As-Is" with no warranty, expressed or implied, available. See our
Terms of Use
for more information.
user(s) are online (in the past 15 minutes)
members, guests, anonymous users
Storage Bin Sizing