Submitter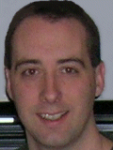 Chris Haslego
View other files from this member
File Information
Submitted: Dec 28 2010 02:22 PM
Last Updated: Dec 28 2010 03:11 PM
File Size: 67.93KB
Views: 7738
Downloads: 190
Download Water Hammer and How It Is Controlled






4

When a control valve or manual valve is shut fast in a full pipeline of moving liquid, the liquid comes to a sudden stop.  If the pipe suddenly starts banging and thrashing about you can be sure a water hammer was created.  Water hammer can cause great noise and damage.  The pressure surge can deform pipes and valves and start leaks.
This file requires a subscription to our ChE Plus premium content package. Access this and all of the premium content files shown for a one time fee of $34.99 USD.
Buy Now
Disclaimer: All software provided "As-Is" with no warranty, expressed or implied, available. See our
Terms of Use
for more information.
user(s) are online (in the past 15 minutes)
members, guests, anonymous users
Water Hammer and How It Is Controlled