Submitter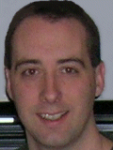 Chris Haslego
View other files from this member
File Information
Submitted: Dec 28 2010 01:34 PM
Last Updated: Dec 28 2010 01:34 PM
File Size: 159.5KB
Views: 12659
Downloads: 253
Download Batch Heating/Cooling Calculations






7

Scenarios included are non-isothermal batch heating, isothermal batch heating (steam), and non-isothermal batch cooling.  Output values include heating/cooling time, heat load, service side outlet temperature at startup, and service side outlet temperature at final batch temperature.  Help sheets included are steam tables and estimated overall heat transfer coefficients for agitated and non-agitated tanks.  Calculation is valid for submersion style plate coils or integral jackets.  All equations and units are shown so that you can easily follow the calculation.
This file requires a subscription to our ChE Plus premium content package. Access this and all of the premium content files shown for a one time fee of $34.99 USD.
Buy Now
Disclaimer: All software provided "As-Is" with no warranty, expressed or implied, available. See our
Terms of Use
for more information.
user(s) are online (in the past 15 minutes)
members, guests, anonymous users
Batch Heating/Cooling Calculations