So look, most of us are engineers. We're still trying to get our hands around the mobile revolution right? Maybe for some people, it's been easy to leave our desktop or laptop computer behind...but not for us. There's no question that it will be a long time before most engineers can leave their "real" computers behind, and I realize that most of you do and will continue to access Cheresources.com on your "real" computers.
But, in fairness, we haven't really made it appealing to access our site any other way. Consider this: so far in 2012, there have been 1,695,025 visits to Cheresources.com. Of those visits, how many have been from mobile devices? A whopping 65,596 or about 3.9%. No, that's not many of you. But, and this is what really what got my attention, that number of mobile visitors to the site has
tripled
from the same period last year.
So, we thought it was about time to show you some nice ways to access the site and interact in the community via your favorite mobile devices. While I wish there was a single app capable of this, we're just not that far along yet.
Accessing the Blogs and Articles
Two of the most popular apps on the I-Pads, I-Phones, and Android devices for viewing content are:
Google Currents (
Android link here
and
I-Pad/I-Phone link here
) and Pulse (
Android link here
and
I-Pad/I-Phone link here
).
Both the blogs and the articles are available on Google Currents: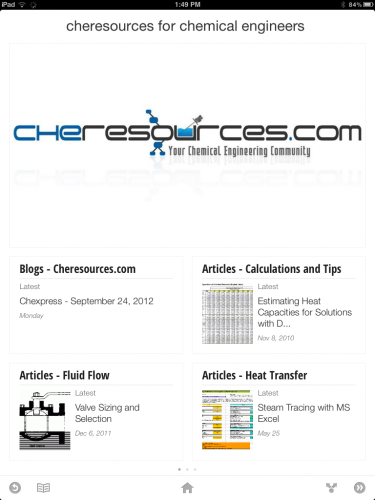 Once you have Google Currents installed on your mobile device, just follow this link in your browser and
add Cheresources.com to you account
Pretty easy...right? Currents is a really nice reader and you can get all types of content there.
The blogs can be access with Pulse if you prefer that reader: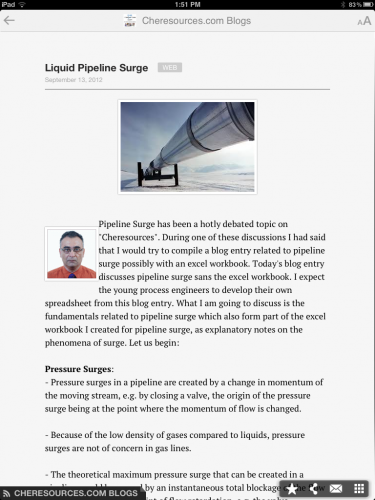 Once you have Pulse installed on your mobile device, just use the search feature and search for "Cheresources.com Blogs".
So, there are a couple of nice methods of access the articles and blogs on your mobile devices whether you favor Android or Apple products.
Now, if you want to participate in the community section from your mobile devices, we'll show you how to do that as well.
Using the Community Forums from Your Mobile Device
Currently, the company that powers our site (Invision Power Services) only has an app available for the Apple platform, but an Android version is coming.
Let me also give some guidelines. If you use a 10" tablet for your mobile browsing, I've found that the standard site seems to work just fine on those devices. If you're using an I-Phone, I'd recommend grabbing the app.
The I-Phone app is available here.
There is a small charge to get this app ($1.99 USD), but if you're serious about accessing all of the knowledge in our communities on the go, it's well worth it. You can access your messenger, compose posts, read posts, and see all of your notifications. You'll be asked to enter the address of the community that you want to access. Our address is
www.cheresources.com/invision
(you have to include the "/invision" part).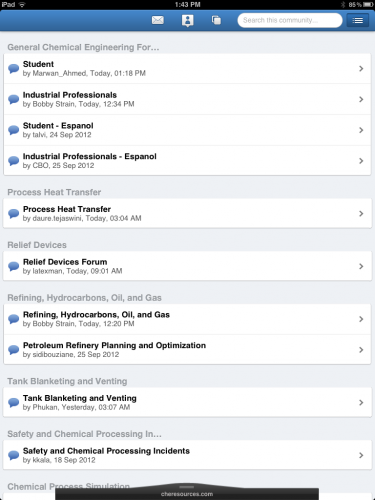 There's a quick overview of how to access our site on mobile platforms. We'll update this blog posting when there is an Android option available for your phone as well. Until then, feel free to drop any comments below.