Remember the last time that you felt that knot in your stomach when you discovered that you had to change your email address? We use our email addresses everywhere...including our favorite chemical engineering community site.
As we send out our bi-weekly updates to keep you currently on what's available on the site, we sometimes receive bounce back messages. While this is inevitable and folks are always changing jobs and getting new email addresses, we do our best to keep our community database clean and up to date...but we need your help.
The next time you log in, click on "My Settings" in the upper right part of the screen and then select "Change My Email Address" and make sure that we have your current address.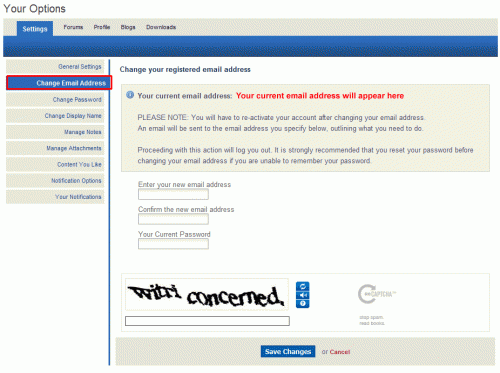 If the email address on your account bounces, here is how we generally handle it:
1. We check to see if you've participated in the community via posting, if not, we generally assume that your account is old and purge it from the database.
2. If you do have postings, we'll turn off your email notification and post a private message to you to make sure that you update your email address the next time you log in.
We appreciate your help in keeping our community up to date. Remember, only other members of the community can see your email address and that's only if you choose to make it available to them. And, please don't post your email address in forum postings (see
this blog entry
for more information)