If you haven't yet done so, you may want to take just a couple of minutes during your next visit to upload a photo to your community profile. It really helps other community members connect with you on a little more personal level.
Here's how you can upload your photo to your profile:
1. Log in to the community section with your username and password
2. In the upper right portion of the screen, click "My Settings"
3. Select the "Profile" tab on this screen
4. Now, on the menu on the left, select "Change Photo" and upload a small photo of yourself.
5. You can also select "Change Avatar" and upload the same photo if you'd like.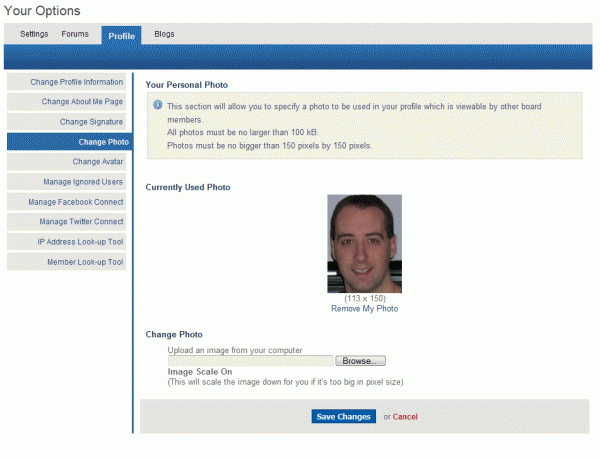 The avatar is just a smaller version of your photo. The avatar and the photo are used in different locations throughout the community.
If you have any problems, please let me know via private message.