I received a great question this afternoon:
I am trying to figure out if there is a way to subscribe to RSS feeds to new content posted in different forums... or perhaps to get a daily email alert of new content.

Is this possible? If so, please describe the process.
There are several ways to receive updates and see new content from our community. You can always subscribe to an RSS feed using your browser or the RSS reader of your choice, but for even more control, consider the steps outlined below.
First, log in to the community and click "My Settings"

Next, click on "Notification Options" and select how you'd like to be notified of new posts made in a particular forum or topic (Email or Personal Conversation most likely). Selecting email means that you'll receive an email when a new topic or post is made to a "Watched" area of the community. If you select "Personal Conversation", then you'll be notified of Watched content the next time you log in to the community.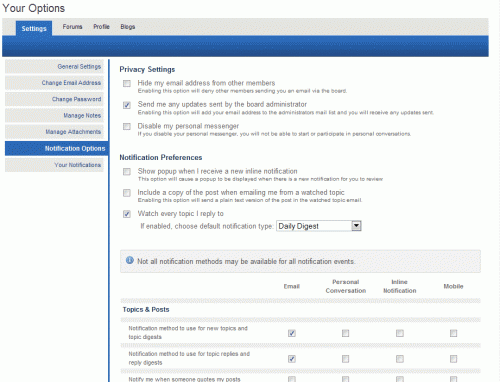 Now that we have our preferences set, you can browse to a Forum (Indusrial Professionals for example) and click the "Watch Forum" button at the top of the forum.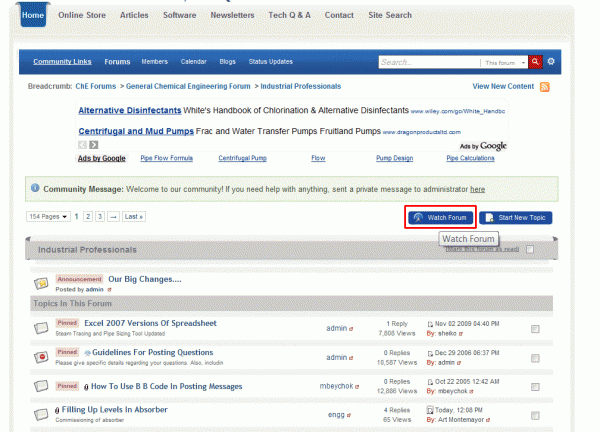 Individual topics work the same way. Just click on "Watch Topic"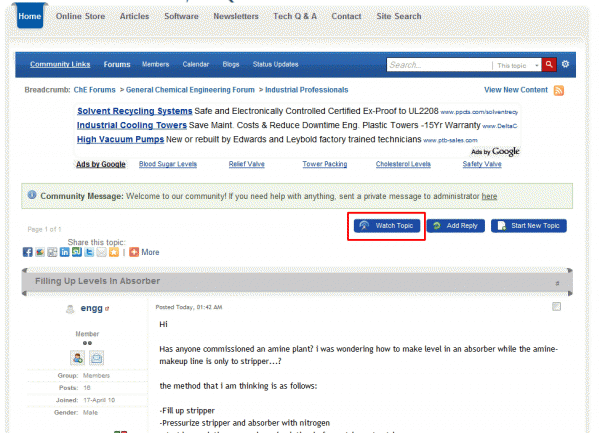 After clicking on "Watch Forum" or "Watch Topic", you'll be presented with a few options with regards to how fast you'd like to be notified for each Watched item.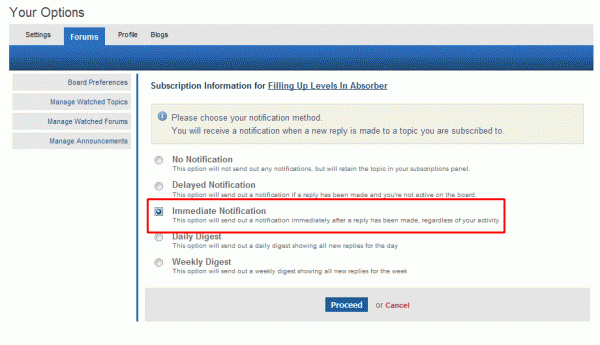 The most common options are "Immediate Notification" where you'll receive an email or PM for each topic in a Watched Forum or for each post in a Watched Topic. Alternatively, you can choose Daily or Weekly Digest where all of your alerts will be consolidated and sent to you at once on a daily or weekly basis.
Another nice feature is the "View New Content" option.

This will show you all new content since your last visit to the community. You can review all of the forum posts, blogs, status updates, etc. in one place and then mark them all as read. The next time you log in and click this options, only newly created content will be shown to you.