Happy Holidays to All,
I wanted to take a few minutes to explain what details on your community profile are visible to whom.
When you complete your profile, you can choose to keep some details private or make them public. Let me explain what we mean by "public".
First, only a registered member of the community who is logged into the site can even access member profiles. This is the "zero access" level.
Once a visitor registers by confirming their email address and logs into the site, they can see only the information that you've elected to make public on your profile. We'll call this the "member access" level: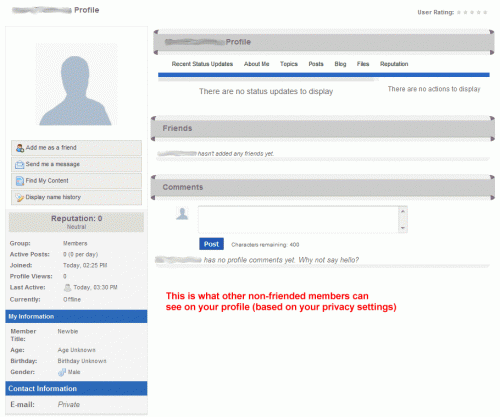 Now, if you "Friend" a member of the community (which requires your explicit permission), then they can see the same profile information that you see when you look at your profile (which contains more details than are available to a "non-friended" community member). We'll call this the "friend access" level: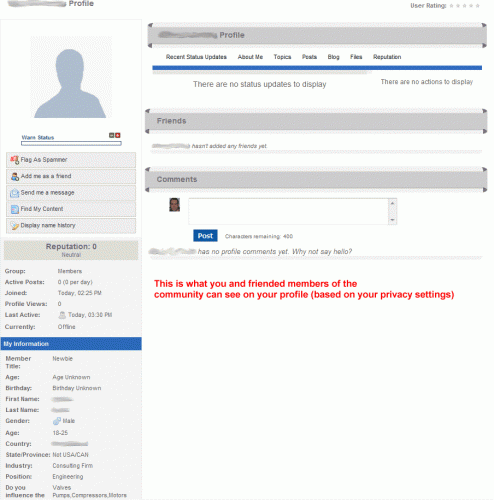 If you'd like to remove a friend from your friend's list, see the images below for instructions: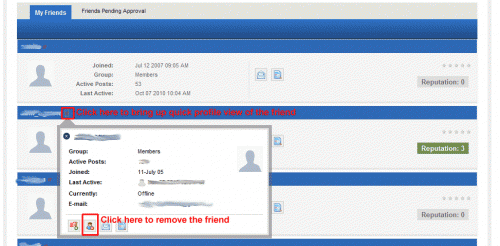 Hopefully, this will help clarify what information is available to the other members of the community. If you have questions, please drop me a PM.