I've been trying to think of a nice way to reward those in our community who have consistently shown a high level of valuable input and really helped make our online home special. I think that I've come up with something that most of your will find valuable, but we may do some more interesting things later as well.
Community Service Program
Let me start by saying that we value everyone who participates in our community. Your support and willingness take time from your busy schedules to post information on our site is what makes it so special! So thank you to everyone.
For our most active and highly regarded community members, we're going to upgrade your community membership and give you access to our premium content ChE Plus files for your dedication and service to our community.
Now, exactly how I arrive at who is eligible for an account upgrade is very subjective....but that's one of my little benefits of running the community. I look at everything from the number of posts, quality of the posts, frequency of activity, profile rating, posting reputation, and more.
Let me this very clear though....
please do NOT starting posting one line responses in an effort to boost your post numbers
. Frankly, the number of posts is not nearly as important as the quality of the posts. Also,
never ask for positive feedback from other members
. If your advice is good, our community has shown that you will be rewarded.
I've gone through our current member roster and decided on 32 community memebers who have earned an upgrade to their account. The list of these members is at the end of this post (but don't go yet).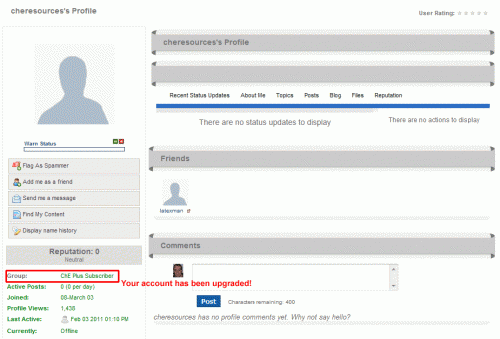 If you've been upgraded, you can now access the ChE Plus files under the "Downloads" menu item in our community: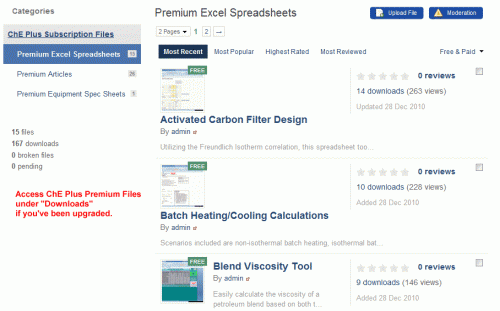 Help Other Members Who You Think Deserve an Upgrade
We have many members who are close to earning an upgrade, but aren't quite there yet. So, you can all help each other by letting other members know that the advice that they've given is valuable. Two of the best ways to do this are to give their posts in the forum positive feedback to raise their reputation: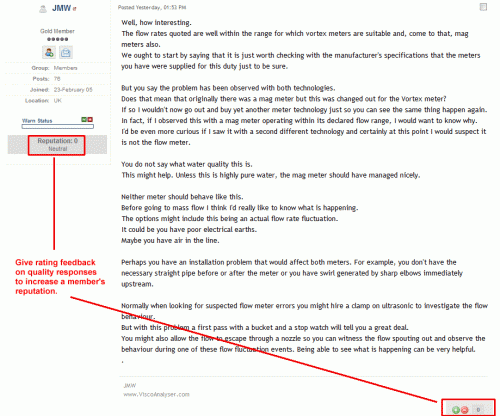 and to visit their profile and leave a positive comment and raise their profile rating: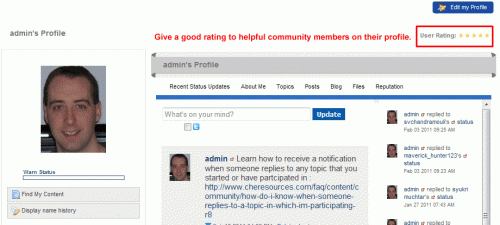 Other ways to earn your upgrade include starting your own blog and writing valuable posts (you can review how to start your own blog
here
).
Or, you can email me files that you think would make a good addition to our
Downloads Section
.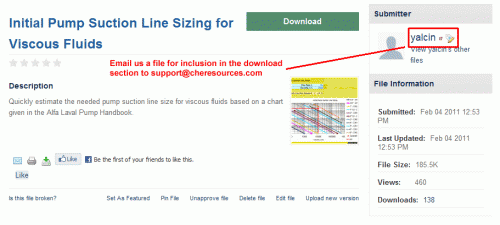 Don't be afraid to start your own blog and do some writing. All blogs posts are reviewed and approved before their published to the community.
We're growing fast and we want to keep it up. I thought that maybe some additional incentives would help everyone!
Updates to Our Member Rankings
I've changed our member ranking system to the following:
0-9 posts = Brand New Member
10-29 posts = Junior Member
30-49 posts = Veteran Member
50+ posts = Gold Member
I want to make something very clear about all of our feedback systems:
Don't get too caught up in our feedback system. The important things to remember is that we're all here for the same purpose. The feedback systems in place are meant to encourage us to communicate well and improve where we can. If we're all using the feedback system appropriately, it should prove helpful. It's a way of noticing that someone who is taking the time to answer your question has given quality advice to others in our community. We're not here to judge each other...we're just saying "Thanks!"
More Rewards Down the Road?
In the future, we may run contests or do giveaways of some type and members who have earned an upgrade for their service may be given better odds of winning future prizes too (kind of like having your name in the hat three times instead of once). I'm still tossing around ideas, but I'm open to any suggestions for cool prizes that you may like. Drop a comment below.
Our First Class of Upgrades
Before we list our first class of upgrades under our new Community Service Program, I want to publicly acknowlege Art Montemayor who has been helping to moderate our community for many years! Not to mention that he's given as much quality advice in our community as anyone.....ever. Thanks for your service Art!
Here are our community members who have been upgraded. Congratulations and thanks for your contributions:
Zauberberg
djack77494
JoeWong
fallah
Qalander (Chem)
gvdlans
pleckner
breizh
kkala
joerd
mbeychok
proinwv
katmar
shan
Profe
MrShorty
riven
abhi_agrawa
Toor
talvi
P.Engr
ayan_dg
daryon
asade abiodun
smalawi
demank
steven7788
fatimah
Lowflo
chemsac2
rowanlim
yalcin
If you didn't make the list this time, no worries. I'll be on the lookout for our next class of outstanding community members soon! Also note that there are some excellent community member who were deserving of this upgrade, but who are already existing ChE Plus premium content members! Thanks for your support as well!
======================================
** UPDATED APRIL 28, 2011 **
======================================
Eight (8) new members have earned upgrades in our community service program:
latexman
Jiten_process
erwin.apriandi
Himanshu Sharma
JMW
pavanayi
paulhorth
SSWBoy
Congratulations folks!
======================================
** UPDATED OCTOBER 6, 2011 **
======================================
Five (5) new members have earned upgrades in our community service program:
shan
pawan
A mukherjee
ogpprocessing
rsk
Congratulations folks!