What new for 2011? In short, a lot. But, first, let me tell you why. For over a decade, Cheresources.com has been growing and growing. Over that time, our systems, databases, and overall look has diverged into separate sections. If you're viewing an article and then go to the online store or the community/forum section, it felt like you went to a different site. The technology that powered the site has become obsolete. It had to be changed.
Where Are We Coming From?
We're transitioning from static HTML content to a completely dynamic, database driven web site. It's a crucial transition that must take place considering how many different ways our visitors expect to be able to access our community (think smart phones, I-Pads, and other devices).
Also, we had a separate database for our community/forums, mailing list for updated content notification, ChE Plus premium content, and our online software store. No good! Confusing for our visitors and extremely painful for me!
So, here's where we're going in 2011!
New Logo
Hopefully, you noticed our new and improved logo at the top of the screen:

The "U" is functioning as a tank with a mixer installed. I thought it was a nice touch!
Facebook Fan Page
Whether it's your "thing" or not, there's no denying the fact that Facebook's popularity cannot be ignored. I've watched students use our site for years, and then become practicing professionals and continue using the site. People spend more time on Facebook than any other website in the world.
So, the
Cheresources.com Facebook Fan Page
will allow you to do the following:
Get updates from Cheresources.com
Get to know other community members on a personal level
We've never really had a good place for our members to communicate on a personal/social level. This is our intention with the Facebook page. So, if you're a "Facebooker", jump on the Like button and join in.
Database Consolidation
We spent much time in 2010 working on a plan to consolidate our databases. The mailing list database and the ChE Plus premium content databases have now been consolidated into our community database so now all members of these sections now have a single sign on for the entire site. We've sent out emails regarding this transition, but you can review these message below to learn how to assign a new password to your account (
If you have a forum account, you're all set
):
ChE Plus Has Moved
Mail List Subscribers: Join Our Community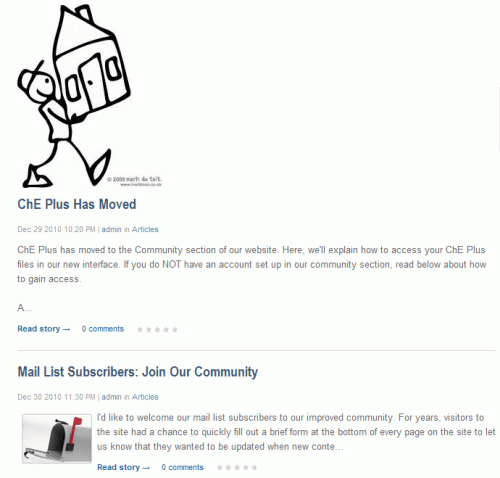 The online software store database will be ported over as well, but first we have to transition the software store into the new system which we'll work on this year.
New Download System
You'll notice two (2) new menu items on the blue community navigation bar in the Community:

"Downloads" will take you to the new download system. Many of the popular downloads from the site have been ported over to this system and links to the old locations are forwarding here.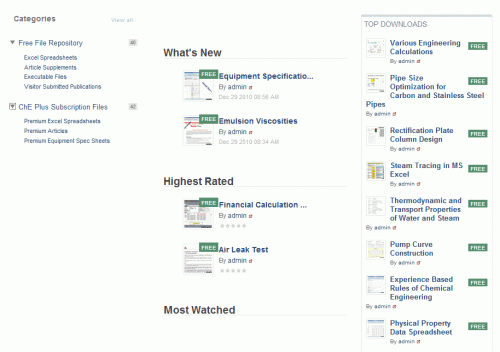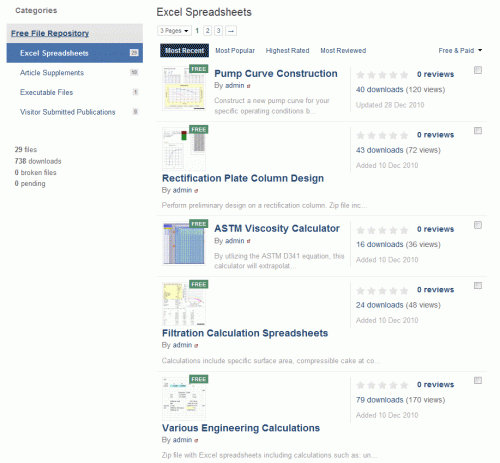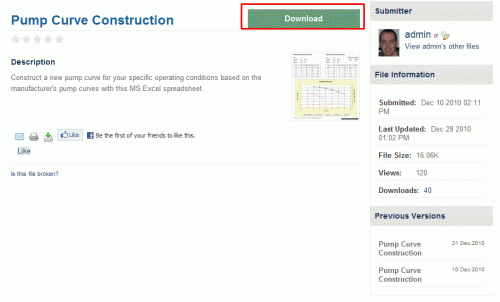 You'll also see the ChE Plus premium content download files have been included. You must have a subscription to
ChE Plus
in order to download these files. Existing subscribers will have access to these files after they
reset their account passwords.
New Online Store

The new online store is currently only being used for new ChE Plus premium content purchases. The online software store will be ported over in the coming months. Existing purchase data will be included in the new members profiles so that we will have all of the records of software purchased in the old system.





After this transition, store purchases will be available in the member's profile for future downloads later. It will be like having a virtual file locker here at the site.


Article Conversions
Now this one is a "biggie". We have
hundreds
on articles that we've developed at the site over the years (meaning myself and our visitors). Ultimately, each and every one of them will be converted into our new system. We'll start with the top 100 in terms of traffic and go from there. Right now, we've converted five (5) of them to get us started.
You can see an article that's been transitioned here: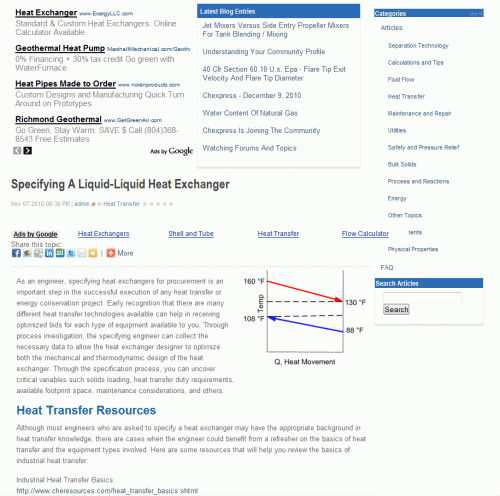 http://www.cheresources.com/content/articles/heat-transfer/specifying-a-liquid-liquid-heat-exchanger
Notice the look and feel are consistent with the rest of the site. Even the commenting system is the same.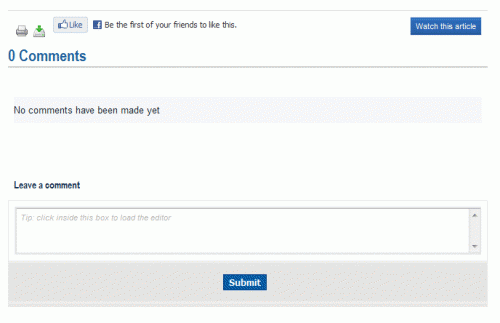 The old URL location of these articles will automatically be forwarded to the new article, so don't worry if you've bookmarked or linked to articles.
The process of converting our articles will take some time. I've been working on it for about 18 months now. I've released five (5) and there are many more that just need a quick review and they'll be ready as well.
Until we get most of the articles converted, the index of the site (what you see if you just to go www.cheresources.com) will still feed to the old format. Porting the index page over to the new system will be the finale of this transition. As we release more and more articles, you'll notice that you're spending less and less time in the "legacy" portion of the website and more and more time in the new version.
Member Area and FAQ
A couple more new items that you'll notice. Under the member profile pull down arrow in the upper right part of the screen, you'll see a new item called "Member Support" and on the main navigation bar, you'll see a new item called "FAQ".

These two items will serve as our support system for our members. The FAQ section will be use to host answers to frequently asked questions on the site. Under the "Member Support" section of the site, you can submit support ticket requests, you can see your purchase history and download files purchased in the new system.

Wrapping Up
I'm really excited about the future of the site! There has been a lot of work going on behind the scenes for the past two (2) years to bring about these changes. Right now, the skeleton is in place to transition every part of our site over to our new system and when we're done the entire site will feel tighter and more friendly than ever.
As with any major transition, I'll make some mistakes in design or content. If you see anything odd, let me know right away. I'm always interested in our visitor's feedback, so if you have any comments, drop them in the comment box below.
Have a great 2011!